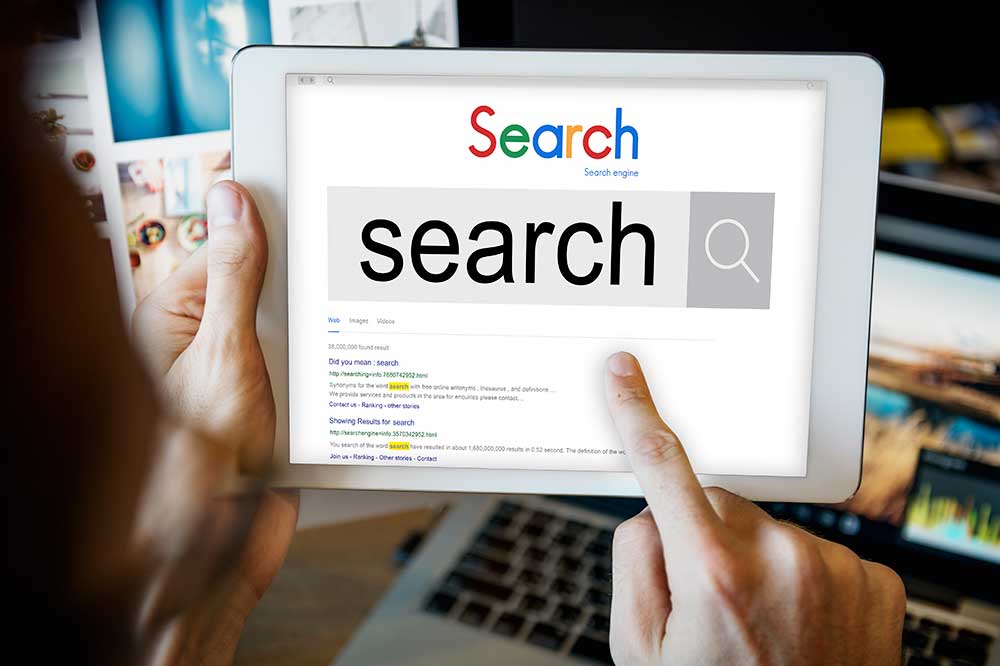 Google will not officially disclose it, but there is a widely accepted consensus among SEO experts, that the bounce rate can affect the rankings of a website. The English term bounce rate is perhaps more appropriate, which can be linked to the rebound. In Google's eyes, this value measures those visitors, who close the browser without coming to a particular website, that they would have been involved in any interaction.
The time spent on the site is not important in this regard, but that, that the visitor clicks on at least one link or other item. Of course there are cases, when the landing page answers the reader's question, but he can also measure these well Google. For example, if a visitor searches for something in the search engine, then return to the search engine by opening a link, to click on the following link, he usually didn't find it there, what he was looking for.
In this article, we have gathered some ideas, which can reduce the rate of returnees.
1. We optimize the load time
Often, it is not because of the quality of the content that visitors bounce back to the results list, but because, because they got tired of waiting while the content was loading. When the bounce rate is high, the first round is always worth the page test your speed.
According to some research, visitors are already closing the site, ha 2-3 they must wait more than a second for the result. Such measuring instruments, like google free PageSpeed Insights-ja, they don't just test, but also give suggestions for improvement.
2. Format the text
Who has already collided with a huge text wall, you know, how tempting it is to read through. That's why it's life-giving, to format the texts properly. A sentence should not be longer than one and a half to two lines, and a paragraph should not contain more than three to four sentences.
The paragraphs are organized into units, which are separated by subheadings. Such a solution is also good for that, so that visitors can spin the addresses with their eyes, and if we wrote them well, then they can immediately grab the eye.
A appropriate content and we can now take the reader to our other sub-pages with internal links, where they can also be sold to them.
3. Handle promotions with care
It escaped to occur mainly in blog posts, that the sidebar is full of related articles, offers or other things. Studies show, that these elements may overwhelm readers 'attention, who are therefore more likely to close the page.
This is especially true for the mobile view, where the sidebar is often displayed in front of the content, and very frustrating for visitors, that they have to scroll through a number of offers, before they reach the essential part. You should always check the mobile version of our website, if something seems like a lot, then visitors won't love it either.
4. Let's look at the other data as well
It is very important to see the whole picture instead, to focus on just one particular piece of data. If a content has a high bounce rate, it should be examined, that only that particular page has such a bad index, or it occurs elsewhere?
If only for blog posts, then there may be something wrong with the blog template, if you turn the whole page, you will need to re-evaluate the our content marketing strategy. The same way, if the rebound rate is high, but the time spent on the site is long, then we can see from it, that the content is valuable, and visitors did not need more information.
Knowing this data, we can make the right decisions more confidently, which will have a fundamental impact on the rankings of our site.
5. Create very relevant content
There are several ways to create content, but they can be any good technical indicators of our site, reversal often occurs because of this, because readers will not find it with us, what they are looking for. It's not enough to optimize for just one or more keywords, we only achieve this, to get readers to come to our site.
As soon as they find out, that the content is not for them, they will immediately return to the Google results list, which the search giant rewards with poorer rankings. That is why we need to understand, what interests those who come to us, and prepare our article accordingly. This can fundamentally affect our strategy as well, since it doesn't matter, that we want to sell something, We collect newsletter subscribers or earn revenue from the display of Google ads. Such free tools, sample Google Analytics is in Search Console they help to understand, what interests our readers, and we can adapt the content to this knowledge even afterwards.
6. Insert a single, clearly visible CTA element
Although at first it may be a good idea to cram as many offers as possible into a single subpage, we only achieve this, to confuse our customers. Insert a single, clearly visible, and a crystal clear CTA element to the side, so the visitor will immediately recognize it, what are we talking about.
If we have more offers, these should be broken down into separate subpages, and accordingly, create super specific and relevant content for them.
7. Use cleverly placed internal links
Many website owners are full of stuff with internal links your texts, to make sure visitors don't bounce off, and move on to the site in some direction. However, too many links can also confuse readers, so let's insert some, but a strongly related internal reference to the article.
Not evaluated by Google either, if a text is full of links, since his interpretation is also, that we need to add extra content to our readers with these elements, whom we can divert in this way, to access even more information. The number of links is not set in stone, but when in every sentence, or even multiple links per sentence for the entire article, it is considered bad practice.
8. Make the search function available
The search function is a very easy tool to reduce the bounce rate, yet many site owners forget to use it. You can already do that by adding a simple search box, that the visitor should search for the topic of interest rather than leaving. Of course, this will only work, if the function is not hidden at the bottom of the page, but in a conspicuous place.
Such additional elements, than the recommended articles, related content or category lists can also help a lot, to pique people's interest. It often happens, that although it was not found at first, what they would need, by clicking on such a link they will continue to use our site.