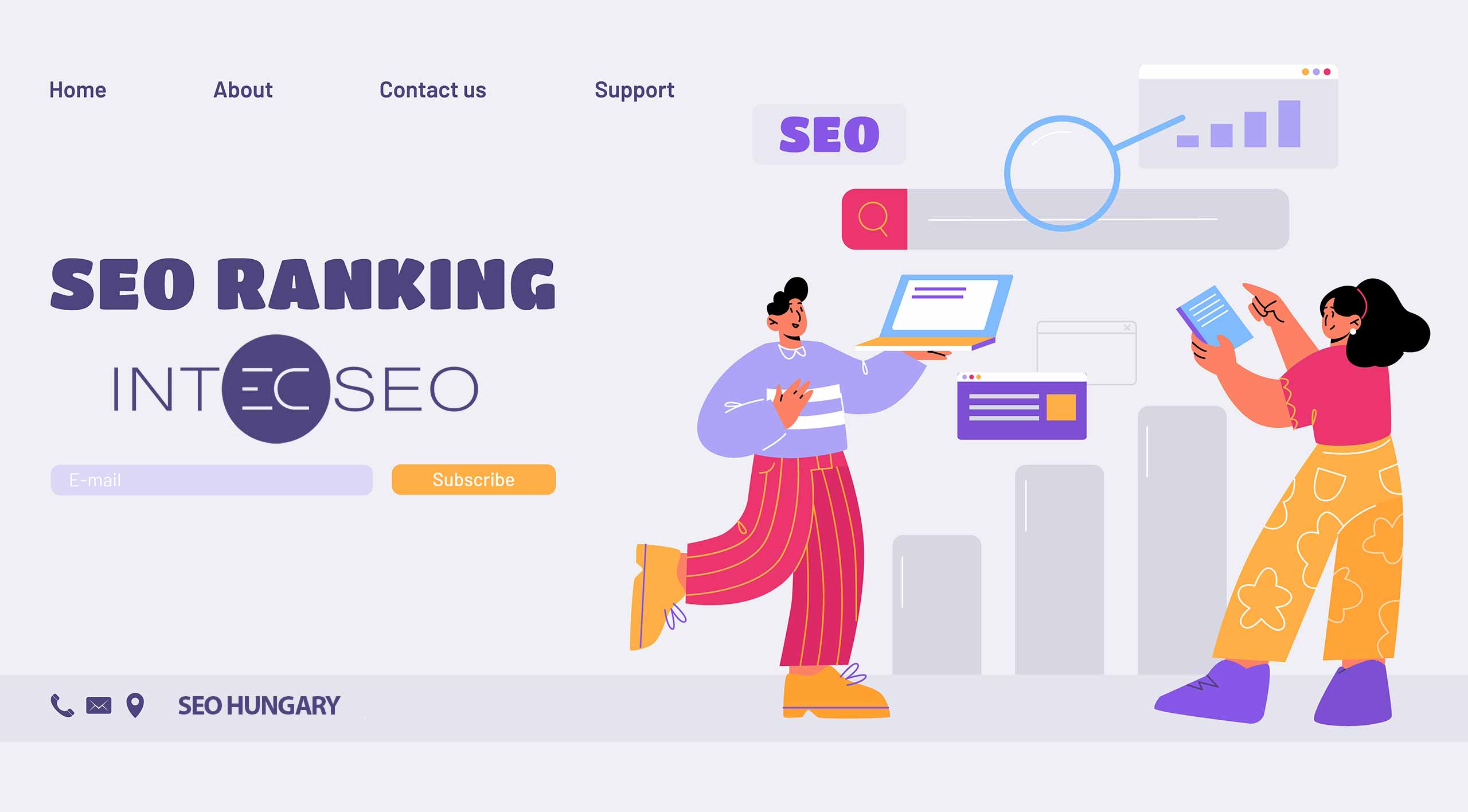 It used to be common, that mainly those companies and stores paid attention to the appropriate one SEO-ra, which were aimed at general residential use. However, nowadays the demand for it has also grown strongly on the part of customers, so that other segments are properly represented in the online space. As a result, huge changes began in the construction industry as well. Below we present what a construction company should use from an SEO point of view, and what to pay attention to?
Construction SEO - Almost, like the others, but still a little different
It is used in the construction industry search engine optimization does not differ much from it, like optimizing the website of a clothing store, for example. However, there are details, which we should pay more attention to. One essential part of this is accuracy and authenticity. Of course, this is important for every website, however, perhaps even more so for construction products and services. Why? Because in this segment they primarily sell such products, which cannot always be delivered by a courier. In addition, products and services related to construction react much more sensitively to the market due to dynamic price changes. To live with a reason: an accurate budget is much more important than a construction project, as in the case of a dress, therefore, buyers will look for more accurate prices. In the following, you can read by subheading, what should we pay attention to?.
Detailed description - much more detailed, as we might think
Construction products and services form such a part of the market, where measures and values ​​matter a lot. This means, so that the future customer/customer is the company, or an individual - in addition to names, you will also search for prices. In other words, in the case of keyword voting, we do not only use the exact names of products and services in the content. Give us prices, preferably accurate ones, and so on, so that both residential and business users can understand it well. What it means? For example, if we sell cement powder, then we don't just give the prices for the large package. Let's also think about the population - even if we want to target our sales towards them. By all means, let's list the prices that way, so that the prospective buyer can see them by providing at least an approximate value. Unfortunately, it is common for services and products related to the construction industry, that interested parties receive a price only by requesting a quote. Today's internet users, on the other hand, want to see at least one comparison right away. That's why it's the best, if that is the case, the prices will also be indicated with a minimum price from, which we will only be able to specify after an accurate survey.
Clarity - don't just use technical words!
Fatal error, when a construction company uses only technical words in the content of the website or blog. The search engine will not take this as a good name either, since they are usually the only ones who search for technical terms, who work in the profession - that is, very few compared to customers. If, on the other hand, that is our goal, so that the customer can also find us, who wants to renovate his house himself, then we have to use other formulations. For example, do not use only that much for wood products, that "pine tree", but also include the term "forest pine wood" in the description. Most of the population will primarily search for the term "pine wood material" anyway. In addition, it can be useful, for example, to create an interpretive little book that opens on a separate page for exactly these technical terms. With this, we are not only throwing the strength of SEO keywords, but our future customers will also be grateful for it. All in all, you have to start from that, that there is a residential user at the end of every company order, who will search the Internet for the prices of various construction materials. He, on the other hand, often does not know the technical terms.
Changing generations
It is a common phenomenon in the construction industry, that the owner usually comes from the older – not yet fully digitized – age group. However, residential, today's 30-somethings are the online searchers in this segment. They also have to offer these products differently. A high degree of flexibility is expected in terms of delivery, and understandable, a readable description of the use of the given products - as they like to solve many things themselves. That's why it doesn't hurt, if, for example, there is a construction industry blog on the website, which gives ideas on how to use the given products.